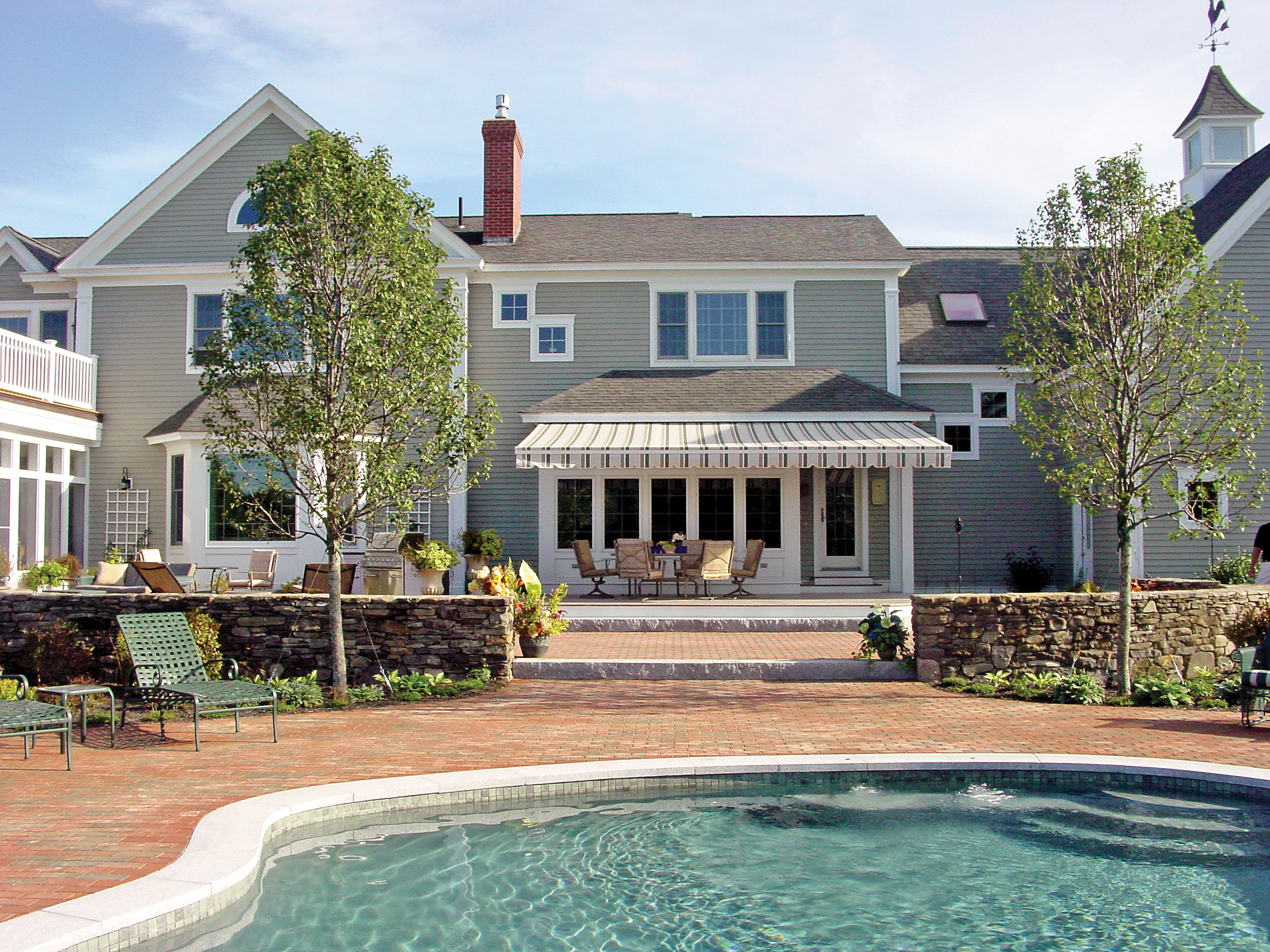 RETRACTABLE Patio Shading
Shaded when you need it, hidden when you don't, retractable awnings are the best option for a dynamic patio space. Customize look and feel to the exact style you're going for.
When we come for a bid we bring fabrics and show you exactly how everything will mount and operate so you can find the right solution for your space. 
Looking for something more specific? View all our mesh options.
Best to keep out bugs and let breeze pass through.
Good sun protection. Great outward visibility. 5 year warranty.
Great sun protection. Good outward visibility. 10 year warranty.
Great sun protection. No outward or inward visibility. 5 year warranty.
Vertical edges of fabric are open, letting air pass through. Most popular and affordable option.
Vertical edges of fabric have zippers integrated and ride inside the side track, making a full seal. Keeps out bugs, protects from wind, and keeps in heat to extend patio season.
MANUAL VS. MOTORIZED SHADES
Push-button control
Simpler for all ages to use
Amazon Alexa, Google Home optional integration
Reliable crank or chain pull system
 Not dependent on electricity
Harder to use, especially for multiple Sun Shades
Fixed height crank
Proven dealer. Great service. Top shade dealer in the Rockies.
Industry standard high quality components make an awning built to last.
We have more fabric options, metal colors, and hardware designs to fit in seamlessly.
Frequently asked questions