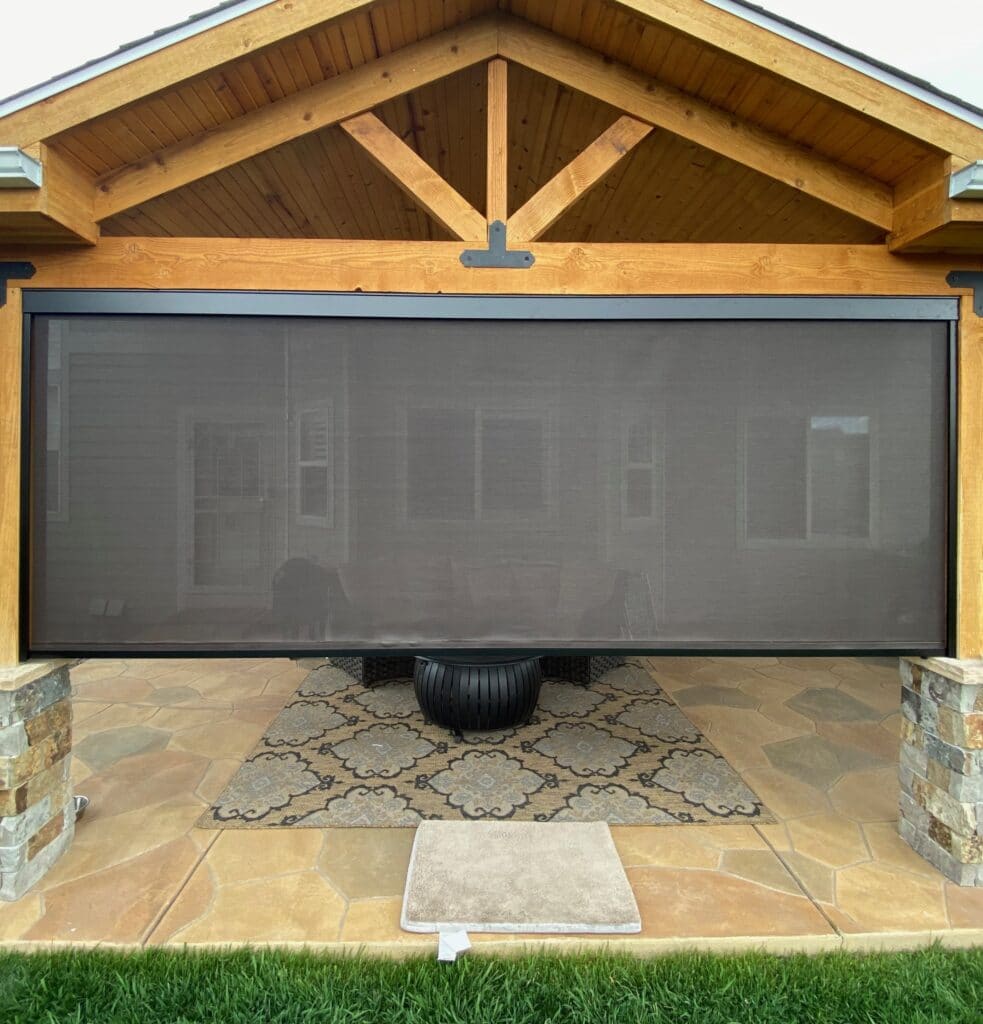 Block the sun, not your view! Patio Shades stop 97% of UV rays, but keep great visibility, making your outdoor space usable again. Rolled up or rolled down, our sleek designs and fabric variety will keep your patio looking great.
A motor & remote costs $875, and you may also need to hire an electrician to add an exterior plug (~$300-$500). That being said, you'll use the shade more often.
If you only need the sun shade for an occasional gathering, then a chain pulley or manual crank is great. They're fast and free. They're just not push-button simple.
FYI: We use gold-standard VOLTA or SOMFY motors. They're optionally equipped with the latest smart home tech, and they're famous for durability.
Find a printable spec sheet
here.
Non-standard Mesh options
Looking for something more specific? Chat with an expert on the phone.
Best to keep out bugs and let breeze pass through. Available only in black.
Good sun protection. Great outward visibility. 5 year warranty.
Great sun protection. Good outward visibility. 10 year warranty.
Vertical edges of fabric are open, letting air pass through. Most affordable option.
Vertical edges of fabric have zippers integrated and ride inside the side track, making a full seal. Keeps out bugs, protects from mild wind, and keeps in heat to extend patio season. 
WARNING: This product is known to roll up and down crooked if that happens while its windy.
Great service. Top screen and shade dealer in the Rockies.
Industry standard high quality components make a shade built to last.
We have more fabric options, hardware colors, and hardware designs to fit in seamlessly.